When we are no longer able to change a situation, we are challenged to change ourselves. — Victor Frankl
Are you in pain over a loved one's addiction? We can help you with a compassionate intervention. Give your loved one the gift of getting help…
When a family chooses our intervention specialists as their partners, we take the responsibility very seriously. That is why we have developed a methodical, step by step, approach to the intervention process. In fact, we often tell our families – "This is not going to be like the interventions you have seen on TV!"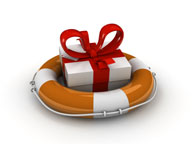 We select a team of two specialists who are the best match for the family, and the team guides each person through this unfamiliar territory. At a time when the family is overwhelmed with worry and fatigue over their loved ones situation, we understand they need the strong support and direction of professionals who deal with these situations on a daily basis.
Our process includes an extensive gathering of information about the individual, and the family, in crisis, establishing a strategy for the intervention, coordination of treatment facilities, and guidance of each family member on their role and expectations of them during the process. Unlike other interventionists, your family is supported by our team just as long as you choose to be, which you can rely upon in any time of need. Since we specialize in addictions, we know that the aftercare component to treatment is just as critical as the intervention, and we are always there to consult and guide you as you come to each juncture in this long process.
Our interventions are compassionate – we are not there to judge your family or the person with substance abuse issues – our goal is to help your loved one realize that getting help is the very best choice and to empower the family to make fresh decisions about the new state of the relationship. We are highly skilled at helping you narrow alternative options, so that the final plan selected is clear and convincing when the family walks into the room.
If you are unsure whether it is too early for an intervention, just call us to talk. We can help you assess the situation, and can offer you alternatives, such as a "soft intervention". This might involve a family meeting just to talk about things in a safe and neutral setting, without a plan for residential treatment. We can help you with any level of treatment you are open to at this time.
Remember, you don't have to wait until your loved one "hits bottom". We can work with you to "raise the bottom." Families do not have to endure years or decades of personal heartbreak and suffering. Our family intervention is a loving and honest way to raise the bottom.
For more information on interventions, call any of our clinicians or our main number at 805.966.5100.